The following two tabs change content below.
Lucinda Marshall
Junior Account Exec at Notts PR.
Latest posts by Lucinda Marshall (see all)
Social media is ever changing, but recent developments in visual platforms like Instagram and Snapchat have completely changed the way the average person shares content. GIFS, Emojis and Memes are an important way of engaging an audience on social media. Below is a guide on what they are, how to use them, and why they should be incorporated into your businesses social media strategy.
What are GIFS, Emojis and Memes?
Emojis used to be known as emoticons, and are basically a visual representation of an emotion, object or symbol. Whilst they may be a bit of fun, they are also incredibly effective when used in a social media post.
According to a report published by the Emoji Research Team, 92% of the online population use Emojis and more than 30% use them several times a day. It's also reported that using Emojis generates a higher percentage of engagement over posts that don't use them. They are certainly worth using!
Memes are funny images that you see on social media (Grumpy cat is one of the most famous memes). Although memes might not be suited to every businesses brand message, they are effective in engaging some audiences.
Young adults and teens love memes. If you businesses brand audience is young, they should definitely be included in your social media strategy. However, before posting any random one, you should think about the feeling you want your audience to have when they associate a particular meme with your business (it's important to have fun with your audience, but not to let your brand message get lost).
GIFs have been around for over 30 years, but only recently have they been made easily accessible on social media. The recent jump has made it incredibly easy to post the little videos that are usually used to show emotion.
GIFs are also incredibly easy to make via apps on your phone. This means that brands are using them (mostly on Twitter) to accompany posts. Whilst they are a fun way to show off your brand, like memes, they shouldn't be random. Try making one on your phone, but if that doesn't work, you could always incorporate some of the ones they have ready-made on Twitter and Facebook.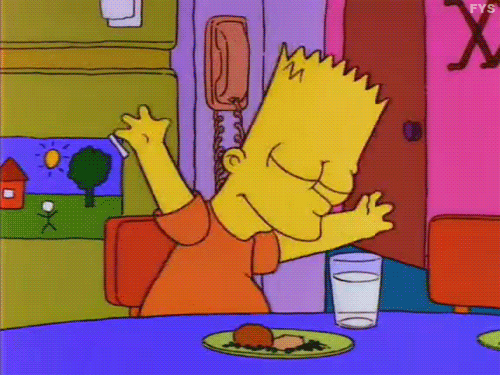 Why should they be incorporated into my social media strategy?
GIFs, Emojis and Memes are a fun way to get creative with your posts. That being said, it's important to remember what your communication objective is. If you're target audience is young adults and teens then they should certainly be included. But if they don't make sense to your brand then they should be ignored.
© 2017 Notts PR